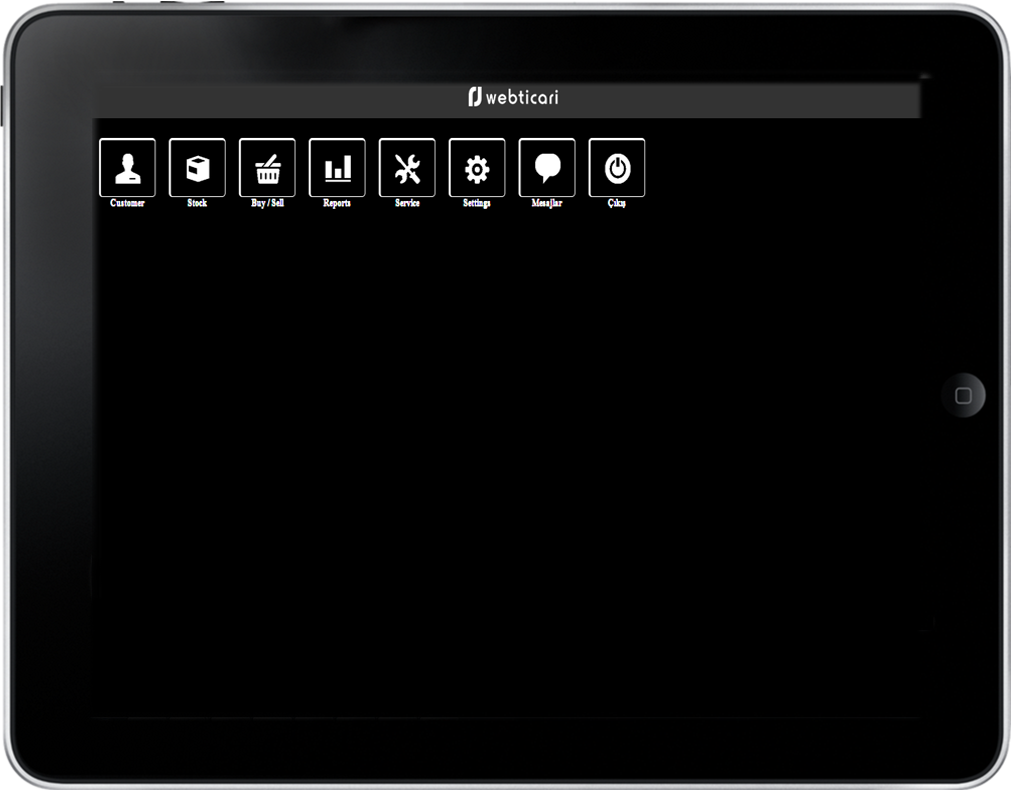 Mobile Application...
Webticari presents you work in Windows Mobile or Windows CE based terminals or pocket computer (PDA), a wide hardware option scale and low hardware costs.
Webticari Sale Power Automation presents you the portable terminal programme, barcode support when it is loaded on PDA with barcode, T9 fast writing specificity, online specificity when it is loaded on PDA with GPRS card support, location defining specificity when it is loaded on PDA with GPS.
Webticari Mobile accounting creates an opportunity to use the most important capital: information and technology in the mobile era. You can access the reports belonging to the company when you drink the coffee out of the office at the touch of a button. You can increase the business profitability by using Webticari Mobile you can complete the actions fast and useful.
Your Tablet and Smart Phone are your Business Device
You can make your tablet and smart phone your business device. Webticari has presented the last technology tablet and smart phone application. You can perform any action with tablet and mobile phone in the zone. You can access the current informations, pay with cash, credit card, cheque, bond or customer point, edit or delete something about the current informations easily. You can make out an invoice to your customers, send the statement of account.
You can take the order from mobile phone or tablet and you can change something on these orders. You can view the statement of accounts belonging to the customers on the tablet. Correspondingly, you can watch daily, weekly, monthly endorsement on i-pad, you can follow the profitability. Additionally, you can conduct the message and the note to the other user easily that you want to conduct messaging easiness among the users.