Webticari Stores
Webicari Stores Programme let you have many informations such as customer following, payment following, stock following, endorsement following, barcode printing, modification action, staff bonus and cash register integration.
You can create many stocks at the same time through mass stock identification. You can create the color and size defining. You can sell them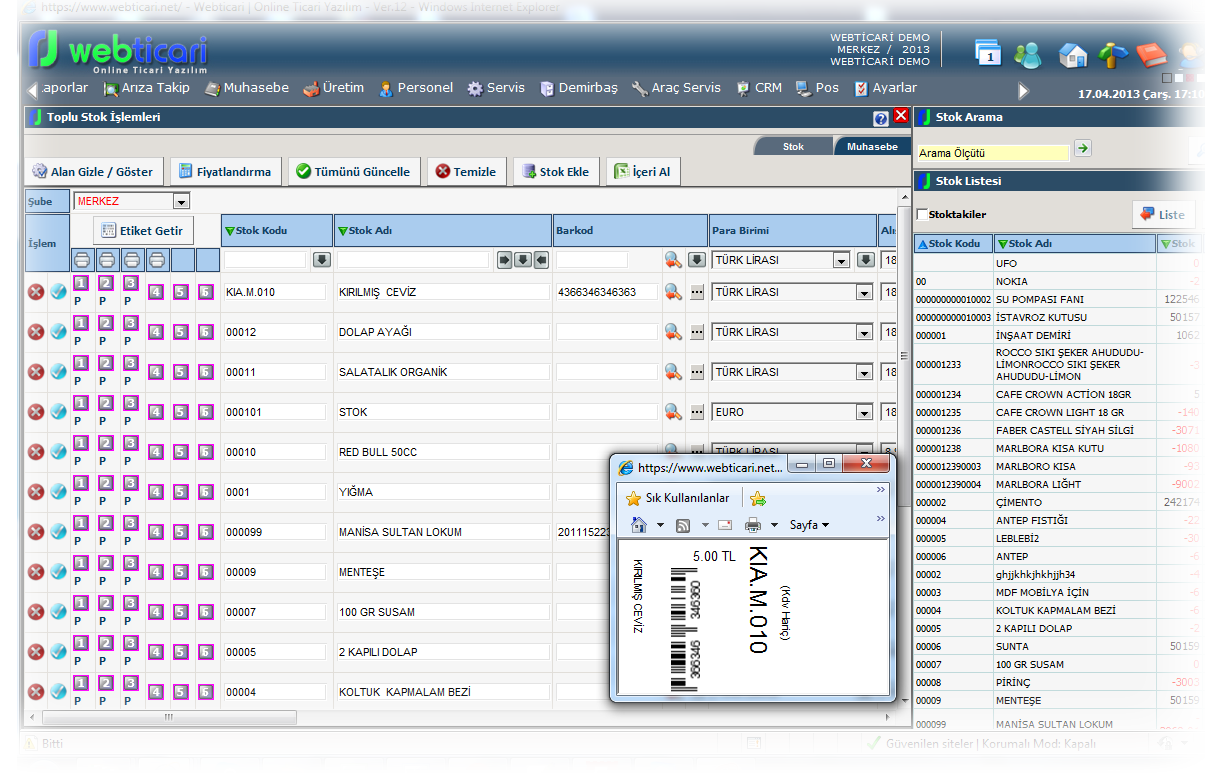 with these informations. You can sell them quickly by using the current barcodes and creating the new barcodes. Selling and taking the payments are very fast!
You can follow the staff and cash box in your stores pratically. You can calculate the staff bonus. You can make the product admittance and receiving actions with the portabel terminal or your computer. You can send the campaign messages or birthday celebrations through SMS or e-mail.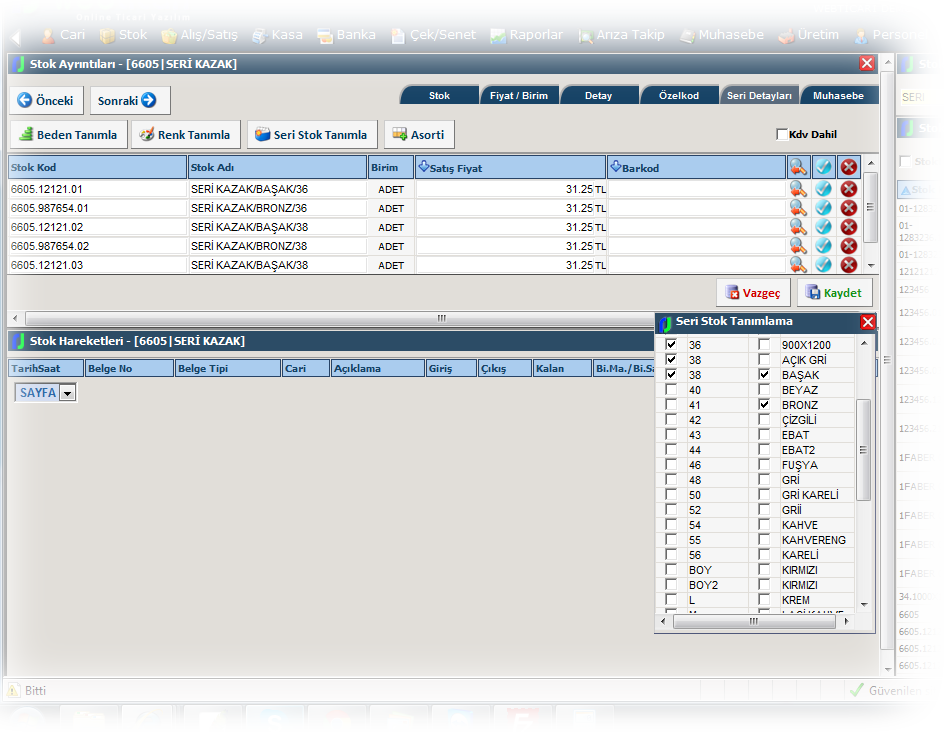 You can create the fast stock cards by defining the size and color under the Main Product. Each product has purchase & sale inclusive of VAT, barcode informations, price informations, picture and its specificity (brand, model, producer firm, group identification). You can do the price changes, inclusive of VAT unit / factor changes with the general stock module.
Counting Actions
You create the real stock amounts, warehouse and department amounts by entering the real numbers in the general screen with the Counting Module. So you can see the real product amount in the warehouse. You can do the counting action one by one if you want so you can do it whenever you have time. After you finish the counting action, you can arrange the stock amount and record them under one document. You can print the moved product list with the warehouse transfer waybill. Or you can carry the products from the warehouse to another one.